Users can log in through the login page, and can use the online saving function of Online Drawing after logging in.
When the user who is not logged in does Online Drawing for file storage, the system prompts the user to select the saving method.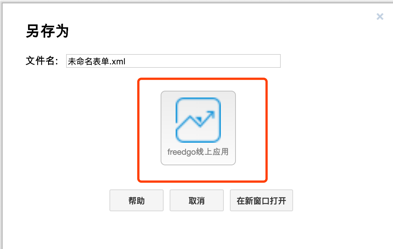 Select freedgo online application to store online. Displays a list of files if you are already logged in. At this time, if the user is not logged in, skip to the login page. After the user logs in on the login page, the system returns to the online storage page for file storage.
Users can modify the file name, choose to store a new file or replace the file.